Not your typical cleaning company...
First Class Cleaning FLA is not your typical cleaning company.   We provide quality, detailed, and customizable cleaning services at an affordable flat rate price using only high-­end products and top-of-the-line equipment.   We also offer instant upfront pricing for the busy professional, along with a 100% satisfaction guarantee or a free clean, and highly trained, screened, and fully insured cleaning staff.   We always clean your home/office as if it were our own, and we strive to deliver the highest standards in cleaning.   We provide residential, janitorial, office, post construction, and vacation home cleaning. Serving South Florida, Orlando, and Tampa.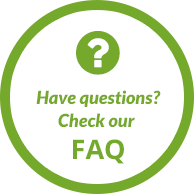 In a Nutshell
Frequently Asked Questions
Customizable Checklist
We understand that your home is unique, and we provide customizable residential cleaning tailored to your specifications. Do you prefer that we focus more on one room or that we use a certain type of cleaning product? No problem. You select from a detailed checklist of services so that you get exactly what you want, just the way you like it!
Affordable Flat Rate Pricing
We know that your time is valuable and aim to make house cleaning simple again. We have eliminated the need for complicated quotes, square footage, and the unnecessary wait time for receiving estimates. We offer instant online pricing at an affordable flat rate based on the number of bedrooms and bathrooms in your home. Our flat­rate pricing means no hidden or unexpected charges, which means additional money for you. You pay for exactly what you want!
$40 per bedroom.
$30 per bathroom.
See Discounts for Recurring Cleanings
● 20% off for each recurrent weekly cleaning
● 10% off for each recurrent biweekly cleaning (Most Popular!)
● 5% off for each recurrent monthly cleaning
Top Quality Products
We provide all cleaning supplies at no additional cost. We use only high end products and top of the line equipment to clean your home. Our products and equipment include Dyson vacuums with HEPA filtration that are certified asthma and allergy friendly, terry cloths that won't scratch your furniture, and trusted brands that are safe for your family and pets. We take care of your home as if it were our own. We use the right cleaning products and the safest cleaning techniques to protect your hardwood floors, granite countertops, high gloss furniture, porcelain or marble surfaces, slate finishes, mirrors, glass tops, and stainless steel appliances. We also provide green cleaning products when requested at no additional cost for our customers who prefer environmentally­friendly cleaning agents.
Trustworthy & Reliable Staff
Each cleaning includes a dedicated team of at least 2 professionals to ensure quality and efficient service. Our reliable staff arrives on­time, works efficiently, and provides a perfect clean every time. We only hire highly experienced cleaners. We carefully screen, interview, and complete thorough background checks on all of our employees. Our staff is fully bonded and insured to protect you against loss or damage. They must also undergo a rigorous vetting process and extensive training to provide the best cleaning and customer service that you deserve. At First Class Cleaning FLA, we believe that our success depends largely on our employees. We take care of our own, and provide above average pay, employee benefits, and incentives for top performers.
100% Satisfaction Guarantee
Your complete satisfaction is our number one priority. Every cleaning is inspected by an on­site team leader, and guaranteed to your satisfaction. If you are unhappy with our service, we will re­clean your home for free. We take your comments seriously and make sure we understand your cleaning needs. We listen and follow through. We also offer superior customer service 7 days a week!