Beyond the standard clean...
Our basic home cleaning services go above and beyond the standard clean. We pride ourselves on accuracy, consistency, and paying attention to detail. Our staff ensures that every room is cleaned to perfection. They take extra care not to overlook those often missed areas of your home. We clean from ceiling fans to baseboards, sanitize remote controls, clean toothbrush holders.
The cost for our basic services is determined by our upfront, flat­rate pricing. This is calculated by the number of bedrooms and bathrooms in your home. We charge $40 per bedroom and $30 per bathroom.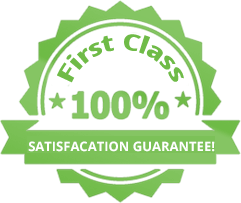 Services

All Areas
Clean cobwebs
Clean light fixtures
Clean doors & frames
Dust furniture
Clean window sills
Remove trash & reline
Vacuum or sweep floor
Clean baseboards
Clean ceiling fans
Dust lamp shades
Sterilize remote controls
Clean mirrors

Bedroom
Straighten up papers
Change linens
Dust computer & TV
Vacuum / Sweep
Clean mirrors
Clean Ceiling Fan
Dust vanity table
Dust headboard
Clean nightstands
Dust lampshades

Bathroom
Dust lights, furniture
Clean sink, countertops
Polish sink & parts
Scrub shower & walls
Clean shower doors
Wipe toilet & base
Clean cabinets,drawers
Clean bathroom fixtures
Shower glass cleaned
Toilet scrubbed clean
Kitchen
Wash & put away dishes
Clean microwave
Wipe refrigerator
Wipe dishwasher
Clean cabinets exterior
Clean stovetop & oven
Clean trash compactor
Clean countertops
Clean kitchen appliances
Clean sink and faucet

Extras
1 load laundry $30

extended information

Balcony Cleaning $45

extended information

Organize Closet $60

extended information

Inside Fridge­ $30

extended information
Inside Cabinets $60

extended information

Inside Oven $45

extended information

Clean Blinds $15

extended information

Outside Sliding Door­ $25

extended information
Interior Windows $45

extended information

Detailed Interior Rails $103 (3 hours per stairwell)

extended information

Move In/ Move Out­ $45

extended information
Your home is unique!
Click on the button below to calculate your cost.