Quick Room Cleaning Tips That Will Get the Job Done Everytime!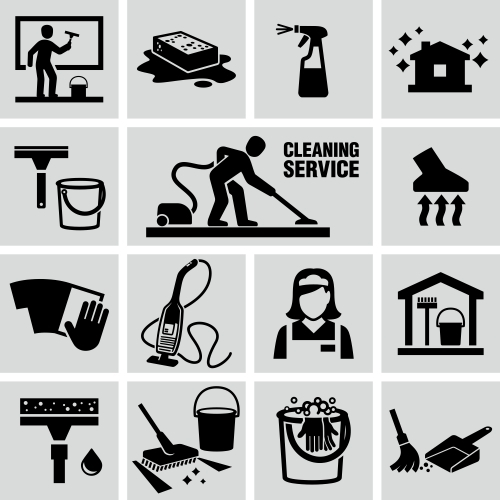 by Andrew Small
Tuesday, May 24, 2016
You dread cleaning the house like many others, right? What if you knew about some easy room cleaning tips you could use to transform every living space into a sparkling clean and spotless condition?  Want to know how?
There are some simple cleaning tips which will help you cleanup a room within 30 minutes easily. And these are:
Get All Cleaning Tools Together
The first and most important tip is to have all the weapons you will need to wage a war against the dust bunnies and the pet dander. Have the vacuum cleaner, cleaning rags, glass cleaner and furniture polish materials at hand in the room so that you don't waste any time searching for them once you have started your cleaning spree.
Remove All Clutter for a Thorough Clean Job
Remove all things cluttered around the room that you want to clean, which don't belong there. Put away all the dishes, newspapers, toys, mail and other things to have free surfaces for effective cleaning.
Start Off With The Furniture
Take rags to polish the furniture and take care not to use these cloth pieces for anything else. If the furniture surfaces are dusty you will need a couple of rags to ensure a thorough cleaning job. Go around the room, polishing furniture pieces.
Now Is The Turn Of Mirrors And Glasstop Surfaces
Take a clean rag with a glass cleaner and start cleaning all mirrors and different glasstop surfaces. Clean the picture glass, window sills, mirrors, door tops, door frames and hanging art, drapery art and door moldings.
To clean large glass surfaces just spray the glass cleaner directly on the surface, while for smaller surfaces just spray the cleaning solution on a dirt free rag and wipe the glass or mirrors clean.
Vacuum Away
Just vacuum the corners, baseboards, floor edges, ceiling corners and top of bookshelves for a thorough room cleaning job.
Just use the vacuum attachment to give the upholstered furniture pieces a good clean. Now last but not least just vacuum the carpet or sweep and mop the hard floors of the room for a thorough job.
Organize To Look Pretty
Once you have given that room of yours a thorough cleaning job, why not add charm to the spot by the simple task of organizing all the things and furniture pieces scattered all round the space?
Simply organize the different things to give an already clean room the perfect appearance you want. Straighten those lamp shades, rearrange the books, magazines and newspapers into neat piles, and set those sofa cushions in their right places.
Straighten the art pieces and the glass vases on the tables and you will see that the room has started to go back to its original shape, and all within a matter of 30 minutes or even less!
If the rooms in your house are in need of a thorough cleaning job, then why not seek the help of residential cleaning professionals who can make all those stubborn stains go away with their state of the art equipment. First Class Cleaning FLA offers the services of a skilled and experienced staff who give your home a thorough clean, leaving it sparkling clean as ever!