Residential Cleaning – Handling the Issue In A Professional Way!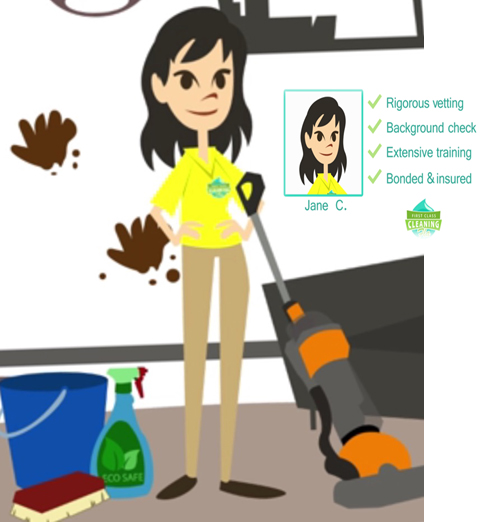 by RJN
Thursday, October 29, 2015
Is your home in need of a serious cleaning?  Have you been putting off the task of cleaning your home for a long time, until the right time?  Well, there is no time better than right now, to be done with a task which is both tiring and time consuming, not to mention boring.  The most effective solution for you is to opt for the services of experienced professionals who can take the work off your hands and offer a sparkling clean home, which will make you fall in love with the place all over again!
Professional Home Cleaning – A Need Or An Extravagance?
Some home owners think that employing the services of a professional cleaning company is just a waste of time and money.
While some home owners feel that self cleaning their property is the best way to make some savings, others wonder why to hire others to do a job which can be best done by the owners of the place?  While the feelings are natural, they are far from being correct.
While you can easily get through the daily work by yourself with no major issues, if you think that is all you need to do, then you are about to suffer from a reality check.  While you may have swept the floor and brushed the carpet, do you think that all the dust bunnies and germs are no more?  Then be prepared to be surprised because while regular cleaning does take care of all the visible dirt in your home, it can't do much for the dirt and dust which embeds itself in the floor of the carpet.  All the brushing you do, can't extract the dirt which has to be removed through professional cleaning equipment.  That is why you need professionals who know how to handle the job, and do it well!
What about that stain on your drawing room carpet which has completely spoilt the look of your home?  Have you tried everything and the stain has just faded into a light brown spot on the carpet, but isn't completely gone?  Employ professionals and see that hardcore stain disappear from your carpet like magic!  Or you could try to use any other granny secrets you want and waste more time and effort, it's your call!
Professional Home Cleaning – An Urgent Need For Optimal Health
Would it strike you as strange if you get to know that by not opting for professional cleaning services in your home, you are actually putting the health of all your loved ones at risk?  Yes, you are.  The dust and dirt which gets embedded in the carpet can cause serious respiratory disorders and asthma issues in children and older adults, while pet dander and other forms of germs can cause diseases as well.
If your home carpet is swept clean by professional cleaning equipment, then all the residual dust, dirt, dander, pet hair and any fungus and allergens will be wiped clean, making your home a safe place for all!
Moreover, the type of chemicals you need for extensive cleaning of your home are dangerous and can cause serious health risks, because of their noxious fumes.  Professional cleaners have the necessary safety equipment that you lack, which eventually results in putting you at grave risk of suffering from any allergic or chemical reaction.
Thus, not only is professional cleaning service a need to maintain a spick and span house, but it is also an urgent requirement to ensure the safety of your family.  But don't go about picking just any cleaner, choose the best.  First Class Cleaning FLA offers experienced expert services in the industry, with quick order booking, affordable pricing, customizable checklist, ensured security, use of top-of-the-line cleaning equipment and products, and a highly dedicated technically trained staff.  To contact First Class Cleaning FLA, call (954) 968-9728 or book a cleaning online in less than 60 seconds at www.firstclasscleaningFLA.com.